MakeWeb PRO CMS
MakeWeb PRO CMS is a Content Management System (CMS) for creating and developing websites or web portals aimed at businesses and professionals.
MakeWeb PRO CMS can be customized with specially designed software applications to tailor it to specific customer needs.
MakeWeb PRO CMS features a powerful visual editor for composing web page content with text, images, attachments, audio, video, or specialized forms.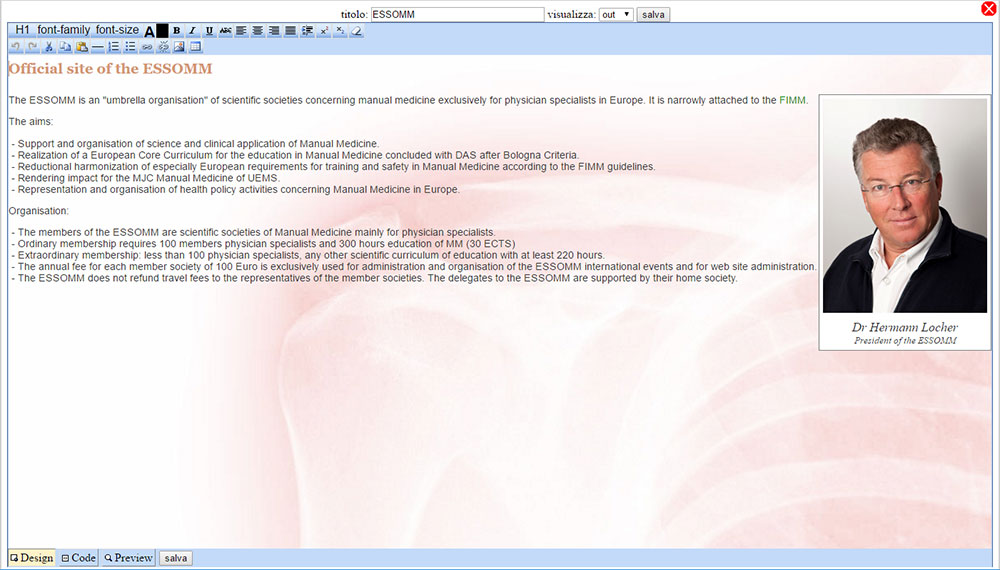 The result is astonishing speed and ease in creating and publishing professional content on your website.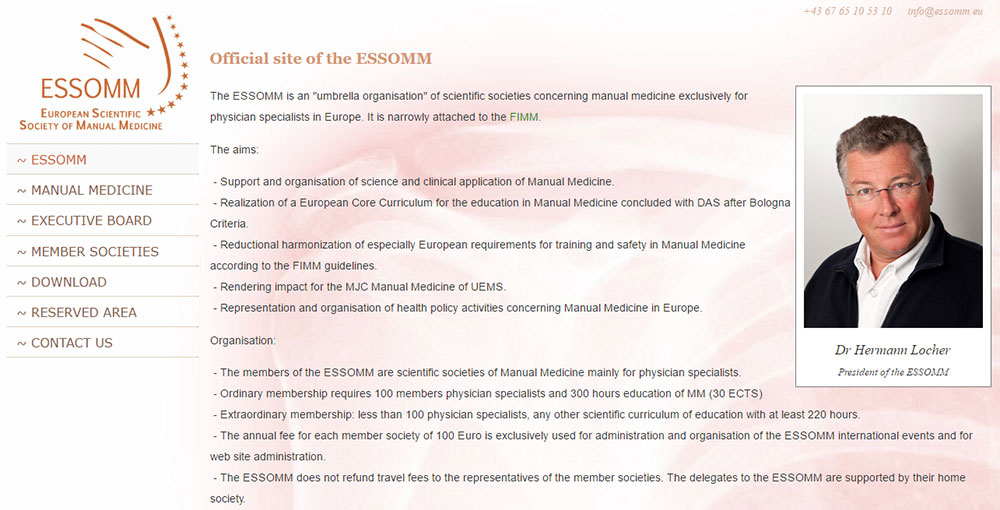 MakeWeb PRO CMS has built-in modules that specialize its functions:
Language management module;
SEO management module;
Newsletter module;
Blog module;
Architecture module for creating, deleting, sorting, activating, deactivating, and managing the visibility of menus, pages, attachments, images;
Contact special page module for creating customizable contact forms;
Responsive Photogallery module for creating powerful full-screen and total site photo galleries;
Feed Aggregator module for acquiring feeds from dedicated and certified portals;
Module for creating and managing restricted areas;
User creation and management module;
Videostreaming module;
Monitor module for monitoring and reporting website access.
MakeWeb PRO is user-friendly, allowing you to work autonomously through a sophisticated and secure control panel, and it doesn't require any special software for management.
A simple and intuitive web interface enables users to organize and structure website information by creating menus and pages. A powerful visual editor allows managing web page content with text, images, attachments, audio, video, or specializing it for use as a contact page, photogallery, newsletter, blog, subpages, RSS aggregator.
Website content management can be done from any computer or internet-connected device using a simple web browser - Google Chrome, Mozilla Firefox, Edge, Safari - ensuring full mobility in management. For specific editorial needs, INNOVATIONWEB has a team of web specialists capable of supporting you in all stages of website development: launch, growth, consolidation.
MakeWeb PRO is secure because it natively supports data encryption, is cookie-free, and is not an open-source product.
But why do we claim that MakeWeb PRO CMS has such high security standards?
MakeWeb PRO CMS is not an open-source product in any way.
The source code is kept secret and cannot be known by website administrators or anyone who is not an INNOVATIONWEB developer.
An open-source CMS exposes the risk of someone discovering programming oversights or actual security vulnerabilities simply by reading the source code.
Vulnerabilities can be present in the program's core or in different software modules. This is one of the main reasons why it is necessary to always keep the CMS and the used modules up to date.
MakeWeb PRO CMS does not require updates.
Open-source CMS platforms require constant updates, which protect only against KNOWN security vulnerabilities that can be quickly fixed by developers.
There may actually be security vulnerabilities that are not published on the internet or are published on opaque channels. These vulnerabilities cannot be fixed and persist, despite constant code updates, making the site always vulnerable.
Vulnerabilities can allow hackers to authenticate as administrators, have direct access to the hosting server files, modify the database, or perform other actions.
Massive defacement campaigns sometimes occur: as soon as a severe vulnerability of an open-source CMS is discovered, the method of exploiting sites that use it is published online.
There are numerous programs that automatically search the internet for vulnerable sites using open-source CMS platforms and deface them by modifying the homepage or all pages (defacement means changing the appearance).
Since the source code of MakeWeb PRO is kept secret, it is not possible to deface it using such methods.
MakeWeb PRO CMS is secure and natively supports data encryption.
Security is our passion. Preventing unauthorized access, site damage, and abusive content modifications is our main objective.
Access to the administration panel is encrypted, using a password encryption system without the need for HTTPS. This encryption system is native from the early stages of the design, and there is no real need to work in HTTPS with SSL certificates, which can be costly, except for specific requirements. Therefore, access is natively protected by an encryption system without additional costs.
MakeWeb PRO is immune to cookie grabbing because it uses a cookie-free technology.
The system management routines are located at a level that is not accessible to administrator users. This has the advantage of making the management system completely transparent to site administrators while ensuring automatic code updates for each client's module.
The web server undergoes daily backups for enhanced data protection.
For more information, you can contact us without obligation by filling out the form below.