Makeweb Hotel
For hotels and bed and breakfast
MakeWeb Hotel
Manage your hotel's website independently
It natively integrates with MakeBooking Hotel CRS
It has a powerful visual editor to insert text, images, music, videos, attachments, photo galleries, and much more
MakeWeb Hotel CMS
Related topics: Innovationweb Suite Hotel, MakeBooking Hotel CRS
MakeWeb Hotel CMS is the ideal solution for hotel establishments that want to independently manage their hotel website.
MakeWeb Hotel CMS seamlessly integrates with MakeBooking Hotel CRS, our centralized and automated solution for online reservation management, rooms, rates, supplements, special offers, and vacation packages.
MakeWeb Hotel CMS features a powerful visual editor for composing page content with text, images, music, videos, attachments in standard formats, photo galleries, and more in all installed active languages.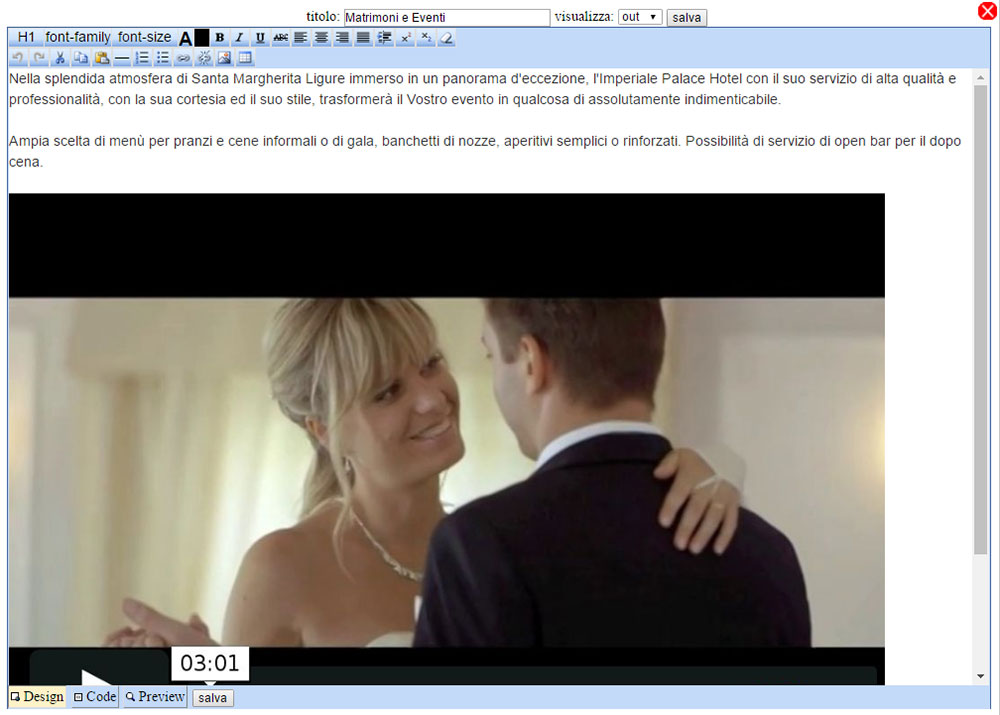 The result is astonishing speed and ease in creating and publishing professional content on your website.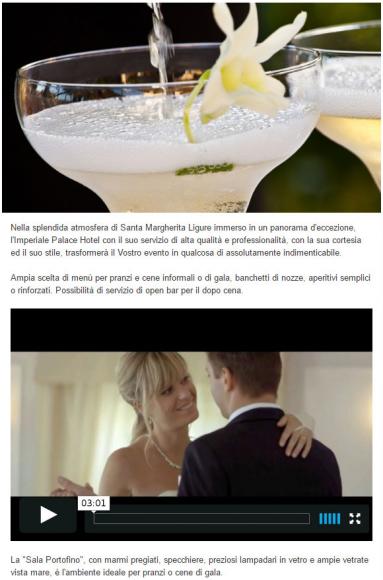 MakeWeb Hotel has predefined modules that specialize its functions natively:
Language management module;
SEO management module;
Newsletter module;
Blog module;
Architecture module for creating, deleting, sorting, activating, deactivating, and managing menus, pages, attachments, images;
Contact Special Page module for creating contact forms with customizable fields;
Responsive Photogallery module for creating powerful full-screen and total-site photo galleries;
Module for creating and managing restricted areas;
User creation and management module;
Videostreaming module;
Monitor module for website access monitoring and reporting.
MakeWeb Hotel CMS can be customized with specially designed software applications to tailor it to the specific needs of the hotel.
MakeWeb Hotel CMS allows for page content management in design, code, and visual modes for professional editing of textual, visual, and multimedia content, as well as uploading attachments in standard formats.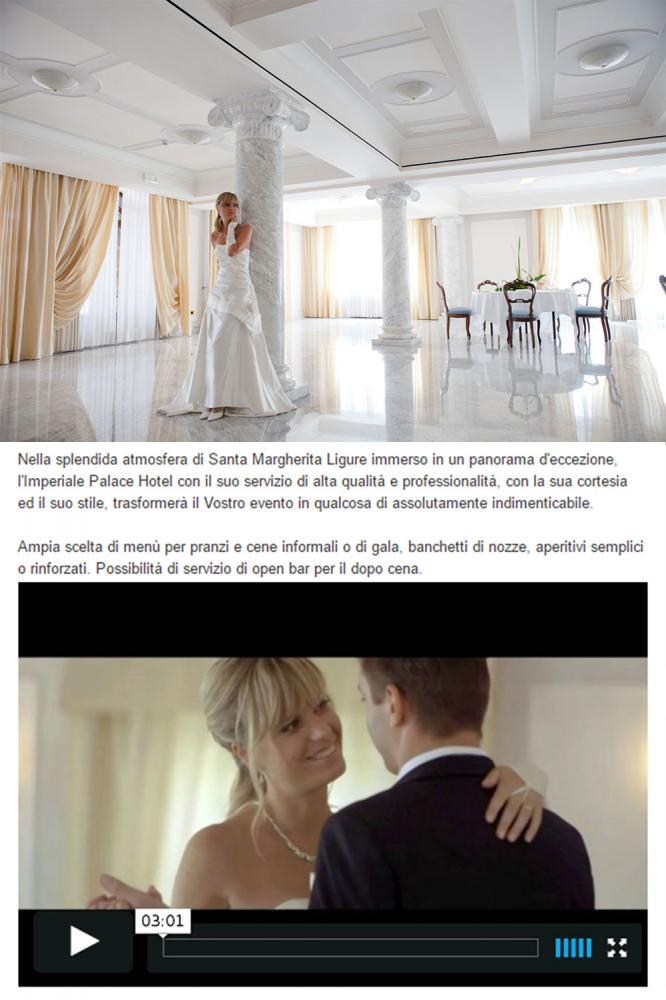 Why MakeWeb Hotel CMS is secure
MakeWeb Hotel CMS is
not an open-source product
The source code is confidential and cannot be known by website administrators or anyone who is not an INNOVATIONWEB developer.
Open-source products make their source code available on the internet, exposing the risk that someone may discover programming errors or actual security vulnerabilities simply by reading the source code.
Vulnerabilities can exist in the core program or in various software modules added to the main product. This is one of the main reasons why it is necessary to keep all components constantly updated.
MakeWeb Hotel CMS
does not require updates
Open-source products require constant updates that protect only against known security vulnerabilities. These known vulnerabilities can be quickly fixed by developers.
However, there may be undisclosed vulnerabilities or vulnerabilities published through non-transparent channels. These vulnerabilities cannot be fixed and persist, making the site continuously vulnerable despite constant code updates.
Vulnerabilities can allow hackers to authenticate as administrators, gain direct access to the hosting server's files, modify the database, or perform other unauthorized actions.
MakeWeb Hotel CMS
natively supports data encryption
Security is our passion. Preventing unauthorized access, site damage, and abusive content changes is our main goal.
Access to the administration panel is achieved through a double encryption system that natively works with the site's and CRS's encryption systems, using a 4096-bit SSL certificate secured up to USD 1,000,000.
MakeWeb Hotel CMS is immune to cookie grabbing as it utilizes cookie-free technology.
The management system routines are located at a level inaccessible to administrator users. This ensures complete transparency for administrators while automatically updating the code for each client module.
The web server adheres to strict backup policies for enhanced data protection.
Strengths
One single product for

managing the content of the hotel's website

and the

MakeBooking Hotel CRS management

, the centralized and automated online reservation system

Dual data encryption system

for access to the control panel, with a random or timed

access key

4096-bit SSL certificate, insured for $1,000,000, for the

reservation system

and the entire

website

Allows for quick reservations of multiple rooms, with add-ons and extras in a single step

Increase in direct reservations from the hotel's official website

, with

reduced expenses

and

maximized profits

Automated management of the

reservation process

and

notification

for the hotel and the customer
Automated management and

monitoring of the reservation status

by the customer, using both traditional methods and QR Code

Geolocation of reservations

for real-time monitoring and

targeted marketing

for advertising campaigns

Monitoring system

for the reservation email sent to the customer, with real-time statistics and reporting

Access monitoring

and tracking of viewed pages with real-time statistics and reporting
Natively

cookie-free

, designed for SEO, multilingual, and responsive
Extensive

possibility to customize the software

to meet the various needs of the hotel or create new features upon request
Automatic

installation system

for updates
Technical and management assistance with a dedicated support figure assigned to the hotel
Benefits from feedback from professionals in the hotel industry
Technical Features
Dedicated high-performance Linux server with dedicated SQL database
Data encryption using SSL/TLS system
Software with proprietary reserved source code by Innovationweb
Daily, weekly, and monthly backup of data structures with cryptographic preservation
Crash recovery